Would love to hear from you.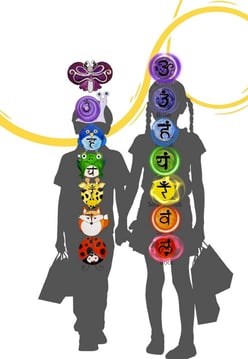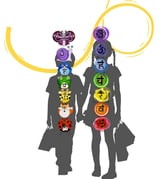 Anissa Mendez is a certified Reiki Master and Sound Healer, a visual arts director and an arts educator from New York City. She has dedicated her life to the pursuit and application of artistic and energy knowledge. Her artwork has reached the heights of galleries throughout Chelsea, West Broadway, and downtown Manhattan.
Initially, Anissa created MOE (Masters of Energy) Book characters and stories to help her own children cope with growing pains and fears that come up in their daily lives. After realizing her book characters and chakra lessons helped empower her own children, her goal expanded to reach children from all over the world. Her books aim to help children overcome fears of the dark, anxieties of meeting new friends, feelings of being rejected, and overall sensitivity to the three-dimensional world around them. Anissa simplifies the information of our energy chakra system for children to become aware of their presence as energy beings in the world. Through practice and engagement children can learn techniques on how to keep their chakras open and balanced as they navigate their young lives through various challenges.
MOE chakra characters were born to share this knowledge with children around the world. Mr. Ben and Ms. Gwen, Anissa's children, are supporting characters in the books. All illustrations were handed painted then digitally enhanced for better quality printing!
Anissa and husband Jorge live happily in Port Monmouth, NJ with their children, Ben and Gwen. You can follow Anissa on her Amazon Authors page or Follow Masters of Energy on Pinterest, Instagram, Facebook, and YouTube channel.